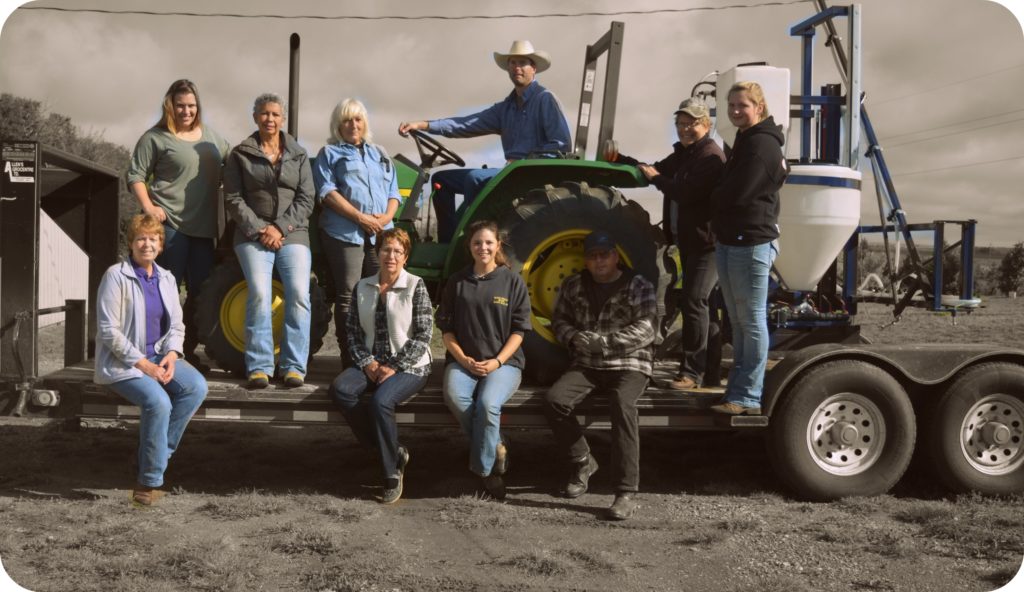 DIANNE WESTERLUND
The Chinook Applied Research Association is headed up by Dianne Westerlund, a graduate of the University of Saskatchewan's Agriculture degree program.  She is a native of the Special Areas in east central Alberta which has been a real asset in understanding the needs of the area and guiding the development of CARA's program over the years.  In addition to Managerial responsibilities Dianne oversees the Forage Program.
Dianne and husband Tim run a purebred and commercial cattle operation northeast of Oyen.  Their two grown children are currently attending university.  Dianne was an Assistant Leader with the East Sounding Creek 4-H Beef Club for many years and continues to be active with the East Central Hereford Club.
Email: cara-dw@telus.net
LACEY GOULD
Lacey is responsible for the Environmental Conservation and Livestock nutrition projects at CARA. Her specialty lies within Animal Nutrition and passion with the Environment. She attained an Agriculture degree from the University of Saskatchewan which has enabled her the qualifications to formulate rations for all categories of livestock to provide optimum nutrition and production. She also studied Environmental Conservation and Wildlife Management at the University of Alberta. She loves researching and demonstrating new ways to be more environmentally sustainable in livestock operations. On her Family Farm – Cold Lake Cattle Company – she targets particular management practices  to be both productive by providing a balanced nutrition and Green through making each step in the operation more environmentally friendly.
Originating from Bonnyville,  she has had quite a new experience living and working in the Special Areas. She resides now in Consort with her Husband Matthew Gould and her cattle graze near Sedalia.  Lacey enjoys hunting, camping, swimming and spending time with her cows.
"The more time you spend with your cows the more you will learn about them; what they eat, their health and their behavior; which in turn allows for better management and profitability in an operation".
Currently on Maternity Leave
SHELLEY NORRIS
Shelley Norris is the Office Manager, and has been with CARA. for a number of years. She is the one that greets you when you come through the door, helps you with feed analysis, memberships, information or directs your questions to one of the agronomists. Shelley does the basic book work and duties of running the organization and enjoys helping to organize any events that CARA is planning.  After completing an office training program in Medicine Hat, she returned to work in the area. Shelley and her husband, Doug, have a mixed farming operation north west of Sibbald. Shelley loves spending time with her family and especially her grandchildren and looks forward to the holidays they spend together.
Email: cara-1@telus.net
YAMILY ZAVALA
Yamily is a Venezuelan Citizen (Possibly the first Vzlan to live in Oyen!) with a permanent residence status in Canada. She did her Agricultural Engineering education at a University located in the Venezuelan Andes Mountains (UNET). She went to the US to obtain both her M.Sc in Agronomy with minor in Soil Science (Missouri University) and her Ph.D in Soil and Plant Nutrition (Cornell University).  While in Vzla, she was a Soil Scientist for the National Agricultural Research Foundation – Tachira State Research Center.
In the last 3 years, she was based on Ottawa doing international consultancies in Central and South America as well as Africa (West and South) to improve crop production for several cropping systems.
She has two beautiful daughters who have supported her in all her working experiences away from them.
"I am very pleased to join CARA's Team.  CARA is giving me the opportunity of continuing doing research and extension programs for different cropping systems that I have not been exposed to before.  Even though these systems will be new to me their constraints will be similar to those that I have already been working on.  There is always something new to learn everyday regardless of the locations and/or the crops.  There will be new learning experiences for all of us. Looking forward to meeting you all as the time passes on."
Email: caracrop@telus.net
OLIVIA SEDERBERG
Olivia is originally from Southern Alberta, growing up on her family farm just outside of Seven Persons. Her strong passion for the industry stems from her family farm that has been in operation since 1910.  Having grown up around cattle & irrigated specialty crops Olivia knows the importance of conservation for future generations.
Olivia attended Medicine Hat College in the Environmental Science program and then transferred to Lakeland College and recently received her Agribusiness Crop Technology diploma. She is hoping to bring fresh ideas to the team and learn some new things in the process. Olivia has recently moved to the special areas and is very excited to be joining the CARA team.
2016 FIELD STAFF
L to R: Danny Rude, Megan Snell, Irene Timm, Kale Scarff, Karen Raynard & Jerry Pratt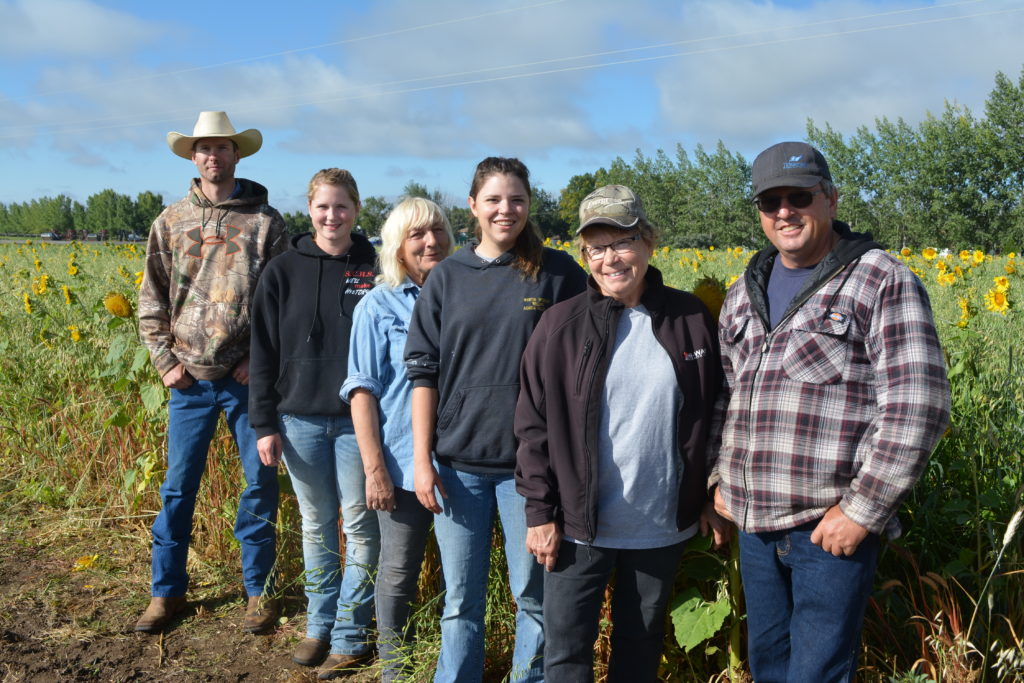 2014 SUMMER STAFF
SYDNEY MADGE, ANGELA STOUTE & KAREN RAYNARD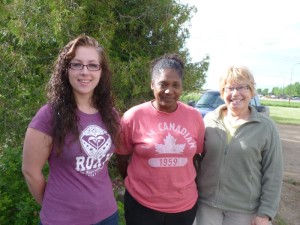 2013 SUMMER STAFF
ROCHELLE ABT,  KALE SCARFF & DANNY RUDE